Discover More of Initials Letter Necklace
Posted by ZAFARI STUDIO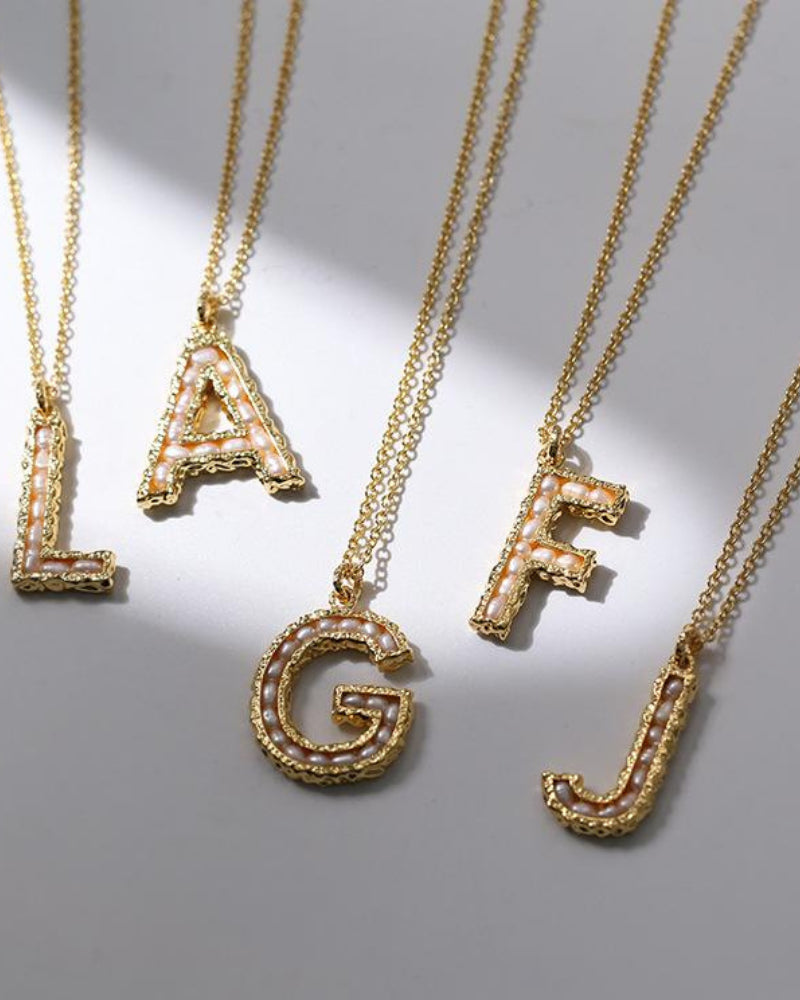 Initials 100% represent you and always will. Wear yours proud with our range of letter necklaces that show off your style and identity. From gold-plated letter necklaces, frameless initial necklaces, and round ones, too. Our collection is growing so you will always be able to find the one that fits you best.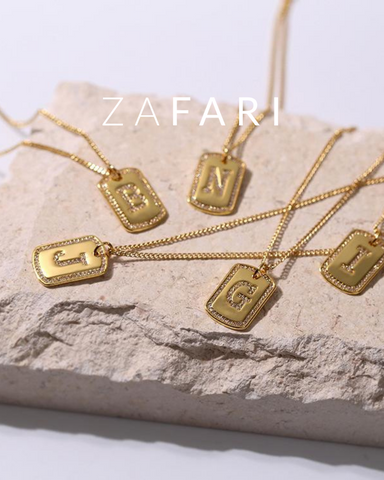 All the style without the high price tag, our gold-plated letter necklaces let you show off your initials in gorgeous, shimmering gold. Right now, our gold-plated letter necklaces come in perfectly round, button-like style and a framed, high design style. Both designs are elegant, striking, and ready to wear.
Love your letters? Frame them like piece of art. Wear your framed initials necklace around your neck like a walking art gallery and show it off with glamour and class. Our framed letter necklaces come in various styles, and our collection is always growing. We offer round framed letter necklaces and rectangular framed initials necklaces with a stunning iridescent white background. If that's not your style and you want all gold, everywhere, then look no further than our gold-plated framed initials letter necklace. Its dazzling design and gold-plated surface send your initials to a whole another level.
When you want simple,  minimal, and no frills, our frameless letter necklaces are right for you. Our button-style, gold-plated, round frameless letter necklace is an instant classic. With your initial engraved, there's nothing but subtle elegance with this one. On the other hand, if you want simple with a bit of whim, then our bamboo frameless initials necklace is the one. With letters designed after curvy bamboo, you can't go wrong.