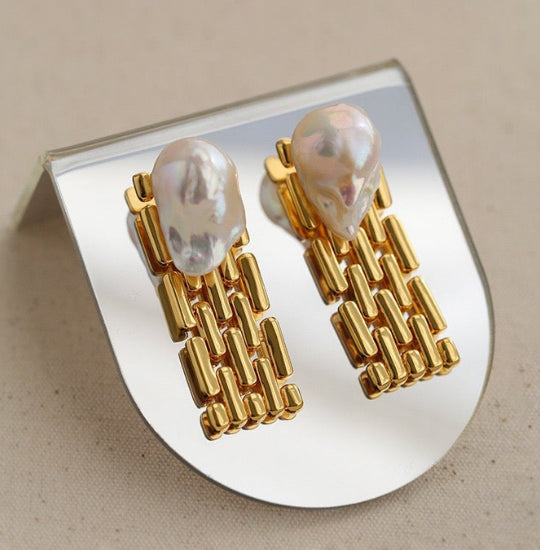 BOLD PEARLS
Size Matters – Large Baroques Are Statement Makers
Bold Pearls collections are made with extra large baroque pearls. Bold pearls make a strong statement and give a bold and dynamic look.
These are real freshwater pearls, often irregular in shape, no two freshwater pearls are identical. All this adds to the beauty and individuality of each piece, making it completely unique - just like you. 
Get your BOLD and BEAUTIFUL bling on with these gorgeous beauties!
Looking For Something Else?
FREE SHIPPING WORLDWIDE
On orders over $49+ USD
EXCEPTIONAL QUALITY
Long-lasting pieces handmade with care.
EARN 10 POINTS PER $1
Earn points by sharing and referring friends easily.
BUY NOW PAY LATER WITH KLARNA
Enjoy 4-installment interests free.
💌 UNLOCK 15% OFF YOUR FIRST ORDER
Sign up to receive insider information on giveaways, exclusive offers and new arrivals.